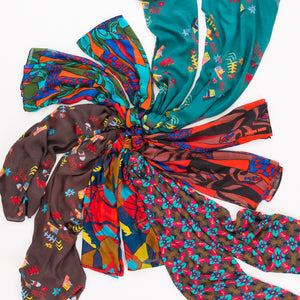 We hope you enjoy watching this video as much as we did making it!
It was such a wonderful time shooting with Kimberly Huestis of Porcelain and Stone.
Plus, it is the true result of a DIY effort as Kimberly filmed it all on her iPhone while I randomly tossed scarves into the air. Primitive Modern fun!
Could not resist music by fantastic Malian singer and guitarist Habib Koite, hope you enjoy it!