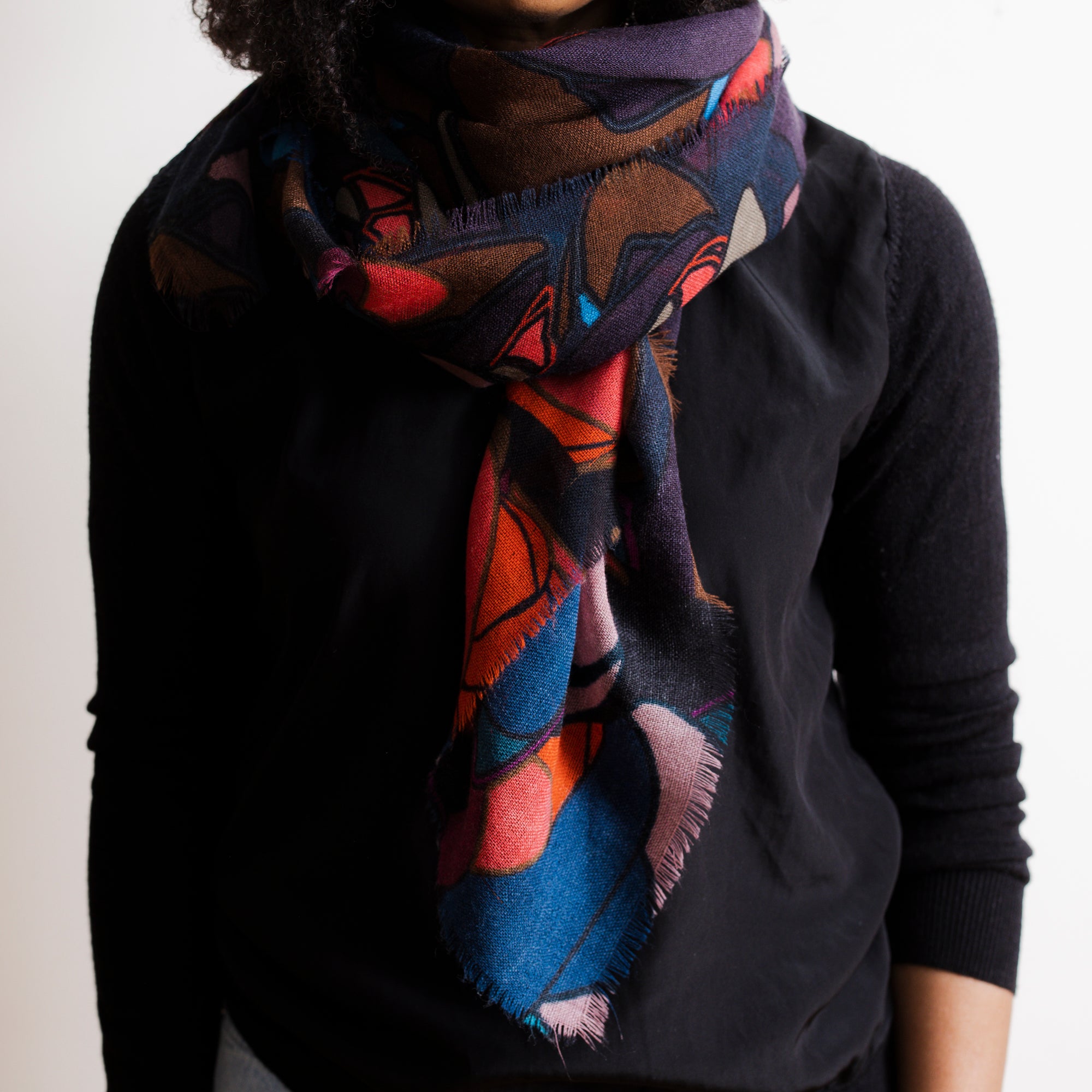 THE DETAILS

Dogon Peony Mud

This large square shaped wool textile features the iconic peony artwork and is inspired by the textures, forms and silhouettes of the stacked stones that can be seen around Dogon villages. The edges are unfinished.

Imagine draping this piece casually around your shoulders, your sofa or bag. It is as versatile as it is timeless. The perfect piece for your dose of joy!

SIZE AND FIT

Length: 55 in
Width: 55 in

Main Material: 100 wool
Hand wash cold with like colors 

DETAILS

Design: DOGON PEONY Mud
Color: Mud, Lavender, violet, pale blue, orange
Country of manufacture: Italy

THE STORY

The closer we got to the village, this fascinating view of a long wall which seemed to envelope the entire village slowly emerged. I was enthralled. What are those fascinating structures peeking at me? As I walked slowly into the encampment, everything was quiet. Sweat poured down my back. I was overtaken with emotions and the heat from the sweltering sun. My eyes darted back and forth and I reached for my phone, click, click. I had to record what I was seeing around me. I felt the soul of the community and the interconnectedness of the people to the land and the surroundings. Everything is in harmony and I was spellbound by the creativity, knowledge and precision that went into creating all this texture, form and silhouette.