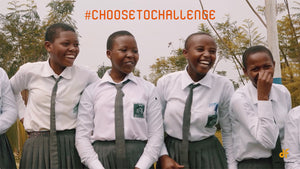 As a nod to the many achievements of women across the globe, we are celebrating International Women's Month (because, really, it should be a monthlong or ongoing celebration rather than just a day!).
We are excited to partner with Komera and the Duplessy Foundation to empower and educate women leaders in Rwanda.
Through April 8th, $20 of each $100+ purchase will be donated to Komera.
Join us in raising up future Sheroes and ceiling breakers!