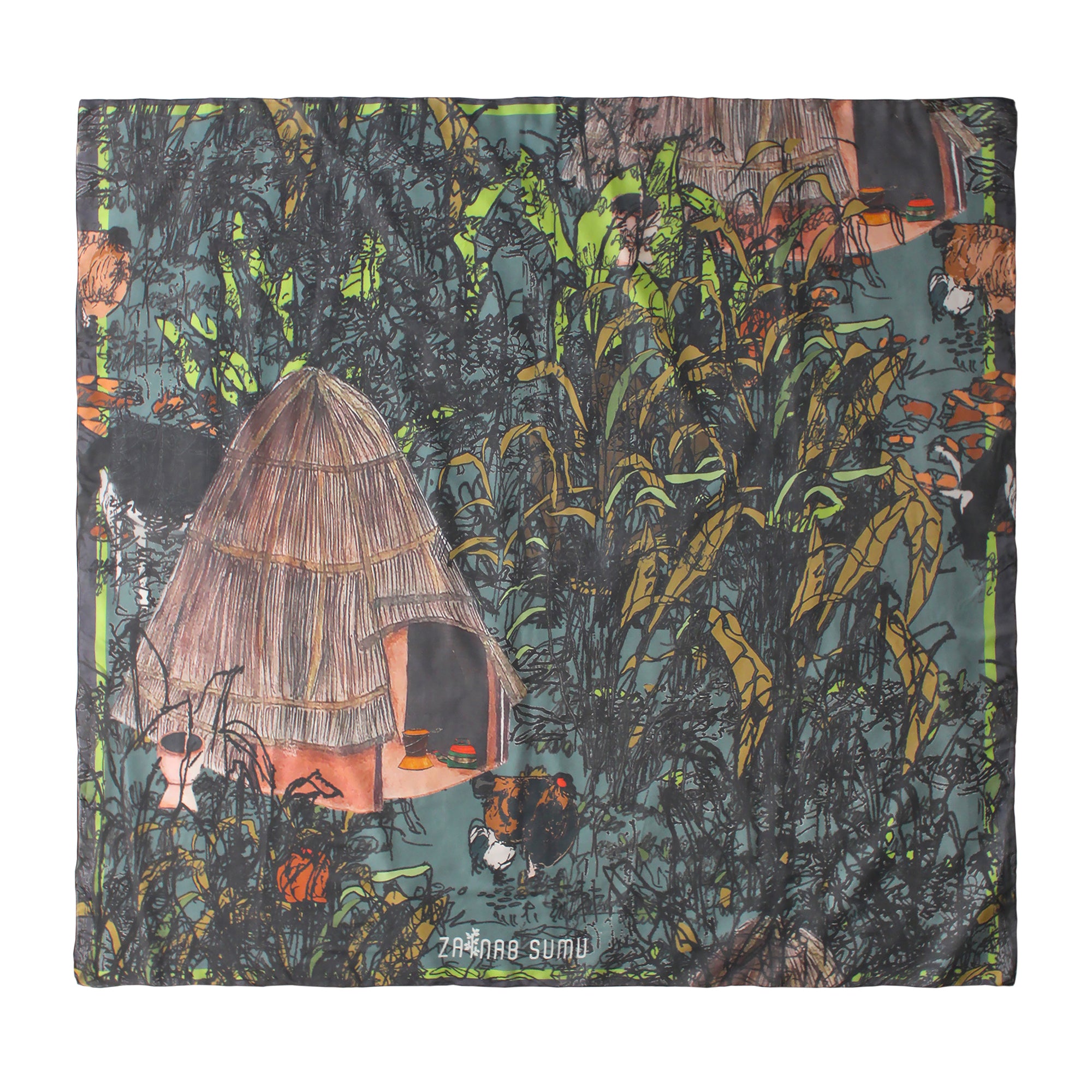 THE DETAILS

Wansan Suudu Bleu

It's a conversation starter.

Wear the silk mousseline print as a blousey top, vintage yet modern headscarf, wrapped around your elegant neck, or tied as a stylish accessory on your purse.  Better yet, impress your houseguests with the Suudu Bleu print as a framed work of art.

55" x 55"

100% silk mousseline

Hand-rolled edges

Limited run of 23

Made in Italy

Dry clean

THE STORY

Wave hello to Isatu and Fatoumatu, two Fulani women Zainab befriended during her time in Wansan.

What's that behind them, you ask? It's the

suudu udo

, literally "grass hut." Aka the wife's domain.It's typical for a husband in the village to have several wives and each wife has her own suudu where she holds court and entertains. You'll even find the village hens- of the animal variety- roosting and holding their own court outside the suudu.Seeing the many suudu dotting the village and how they are utilized by the women and animals conjurs a comforting sense of community and belonging.