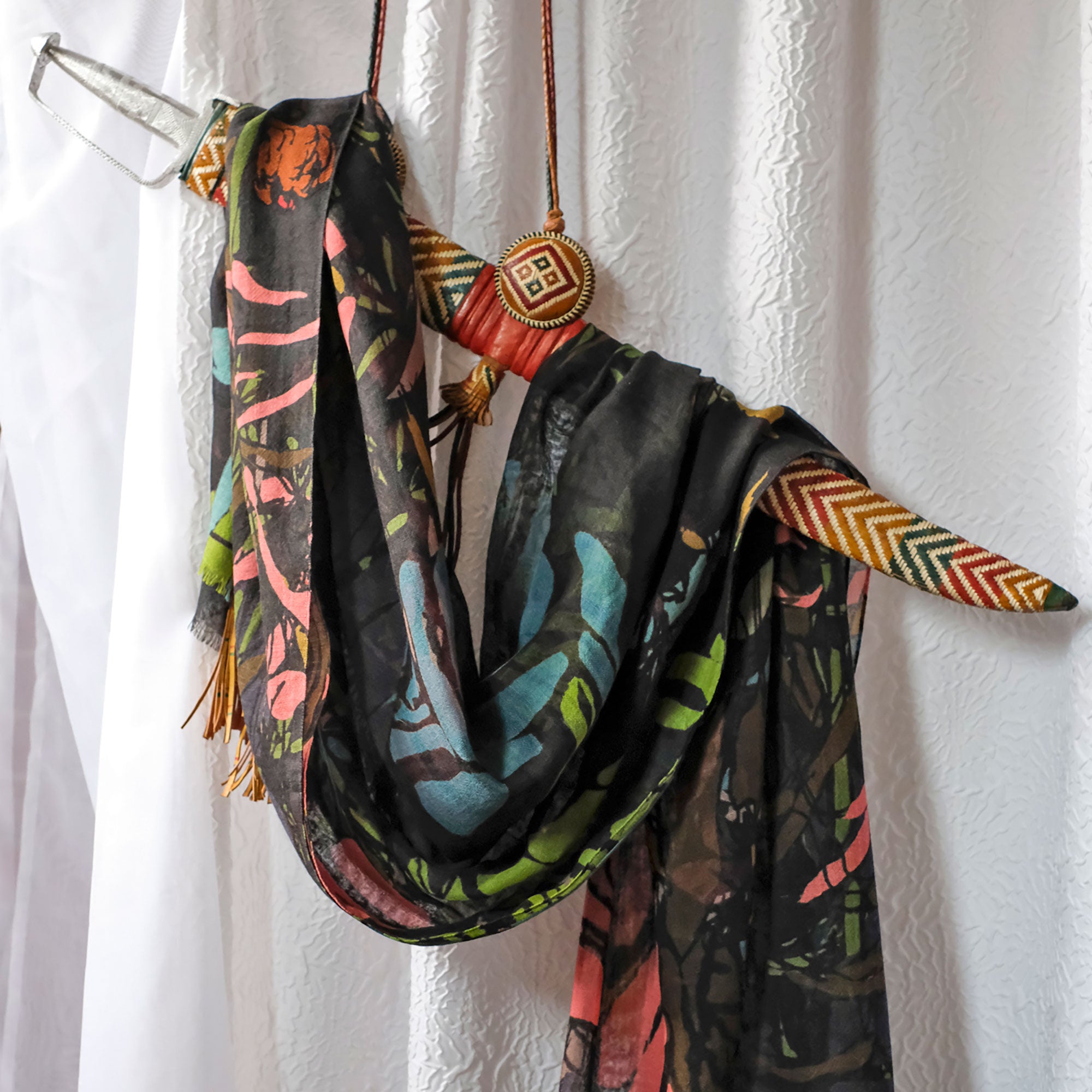 THE DETAILS

Wansan Feuillage Rose

Channel your free spirit.


The Feuillage Rose print is your companion to your local and global escapades. Throw it over your shoulder as a shawl like the sophisticate you are. Grab it on your way out the door to run an errand or commute to work.  Transform it into a cover up during those warmer days.  Drape it in your home for an instant room upgrade.

51" x 70"

70% wool, 30% silk

Raw edge hem and hand-rolled sides

Limited run of 25

Made in Italy

Dry clean

THE STORY

A land of rich green hues stretching across the acres. Fields of crops and fruit trees. All observed as Zainab walked the property alongside the Fulani family she stayed with in Wansan.

A profound sense of

aliveness

.Zainab was completely mesmerized by the beauty of Wansan and the tangible way the Fulani are connected to the land on which they live.The village is surrounded by an expansive array of lush greenery that was enchanting and idyllic.