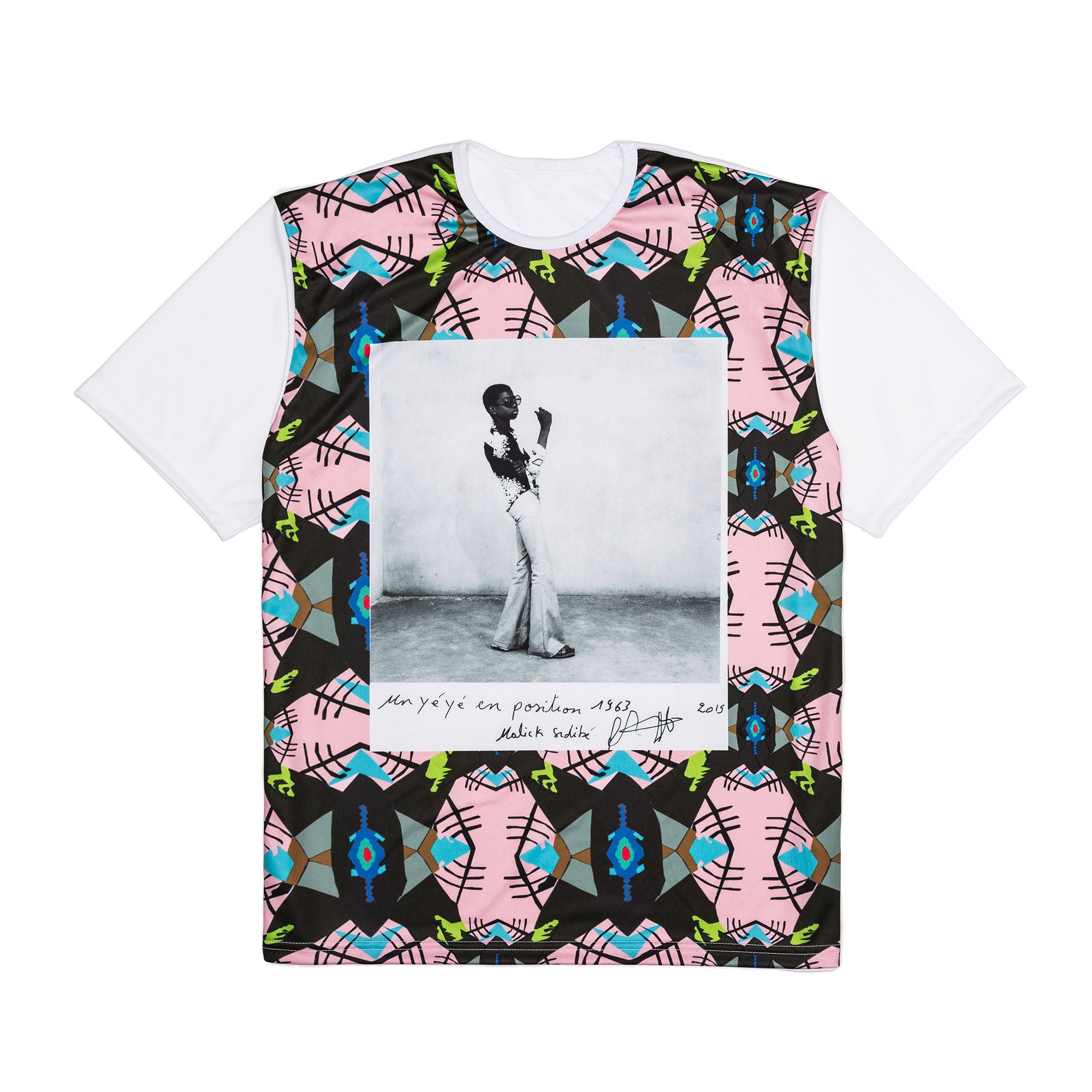 "Un Yeye en Position" Foudre Rose T-Shirt
THE DETAILS

"Un Yeye en Position" Foudre Rose T-Shirt

A limited edition collaboration with the late Malian photographer Malick Sidibé (1935-2016), known for his study of pop culture in Bamako from the 1950s to 1970s. Featuring Sidibé's photo Un Yéyé en Position (1963) and original artwork from the Djenné Series by Zainab.

100% polyester

Imported

Hand wash

Measures approx. 27.75" long in medium

THE STORY

Vintage cameras show themselves off along four long rows of shelves.

Photographs in mismatched frames create a captivating collage against a busy black and white grid wall. The iconic curtain backdrop, identical to the many studio portraits I've seen in books and museums. There's a light layer of dust settled on all the surfaces. It's almost as if I'm back in the 1960s rather than the 2010s. Malick Sidibé is not feeling well, but his son Mody greets me. We share tea over stories about the studio, Sidibé's work, and my own aspirations. It's surreal, this special welcome into a creative world that many have not experienced. Sometimes the only sound is the crinkling of pages as I flip through albums filled with photographs. And sometimes the silence is interrupted by my soft "Wows." Malick Sidibé had a brilliant mastery of capturing

le joie de vivres africain

.