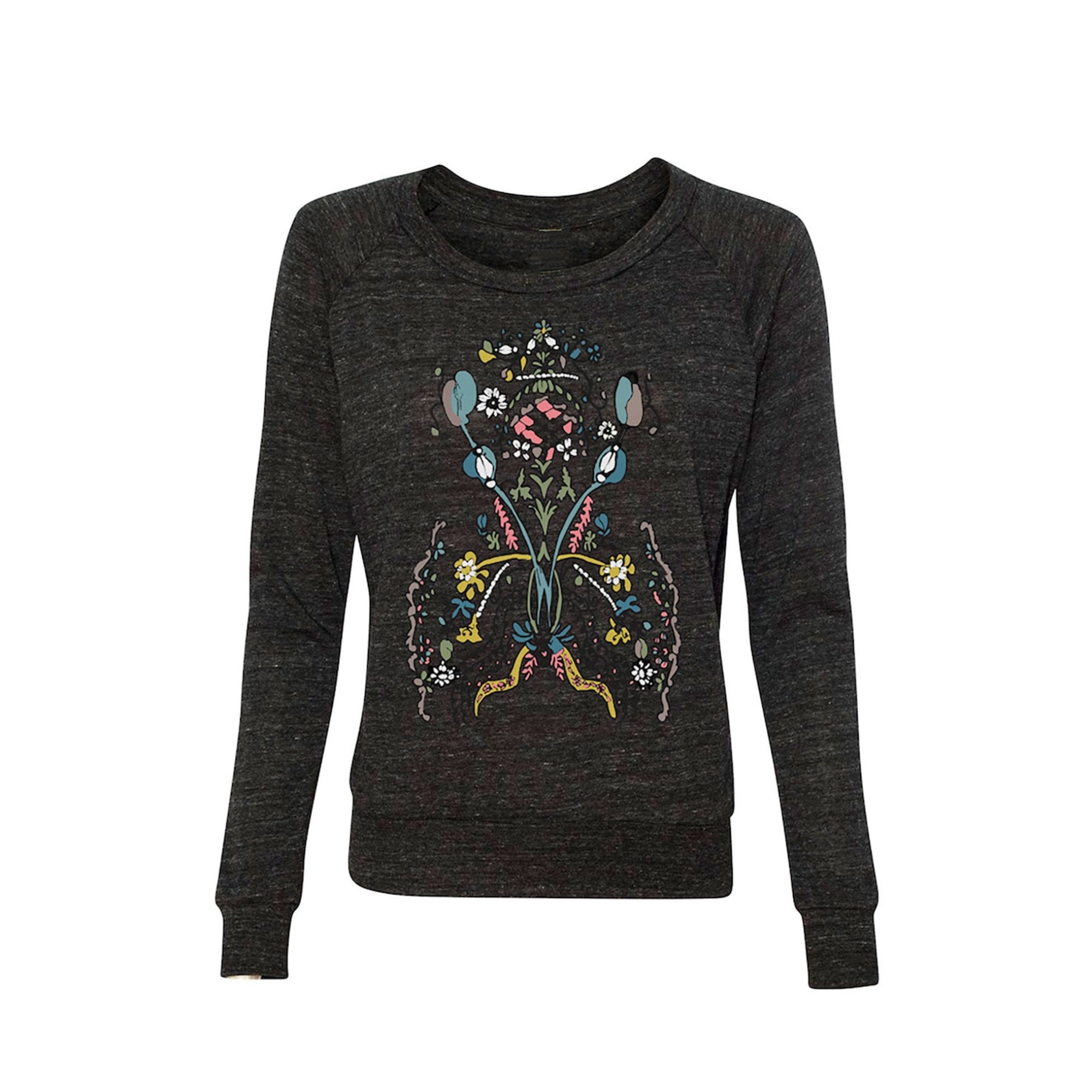 Gnawa Jadba Fleur Long Sleeve
THE DETAILS

Gnawa Jadba Fleur Long Sleeve

Inspired by the nirvana-like state, jadba, that participants reach during a Lila, the artwork for Gnawa Jadba is an abstract of the dancer being transported into trance through the sweeping movements of Gnawa music.

This charcoal grey long sleeve shirt features graphics in sky blue, yellow, pink, blush, white, green, and grey. With a slightly cropped design and cuffed sleeves, it makes for a versatile casual outfit or loungewear.

50% polyester, 37% cotton, 13% rayon

Printed in the USA

Machine wash

Measures 22" long in medium

This item runs small - we recommend sizing up one to two sizes

THE STORY

The voices of the musicians seamlessly blend in with the plucking strings of the guembri, the tinny chinks of the qraqeb, and the heartbeat-like pounding of the ganga.

The music builds and builds. Crescendo. And you're transported to an altered state of consciousness. It's nirvanic. It's

jadba

.