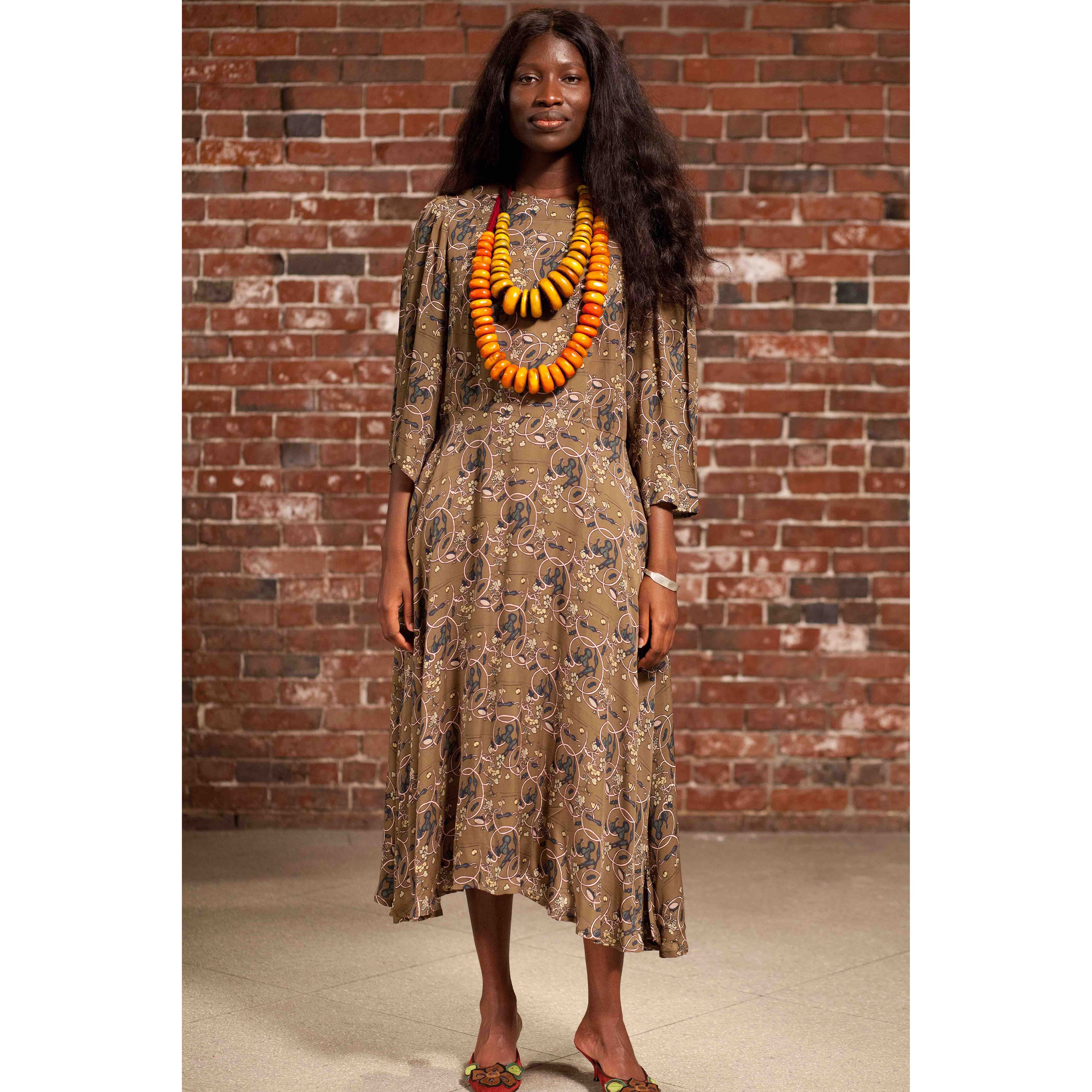 THE DETAILS

Foundgoro Midi Dress

The Foundgoro midi dress has a timeless fit with flowing bell sleeves, pleating at the shoulders, side pockets, and an invisible back zipper.

Lila Jaune: viscose, rayon
Limited edition of 10

Lila Cowrie Gris: viscose
Limited edition of 10

Designed in Boston, tailored in Marrakech

One size, measures approx. 47" long

THE STORY

You can't miss how comfortable the musicians look in their clothing as they move freely around the stage.

I wanted to create a limited collection inspired by the fashion of the musicians with some key components. Without size constraints. Comfortable. Seasonless. All while still looking fabulous. Some are inspired by my mum's own classic stylish pieces. All of these elements reflect the way the majority of African women dress.