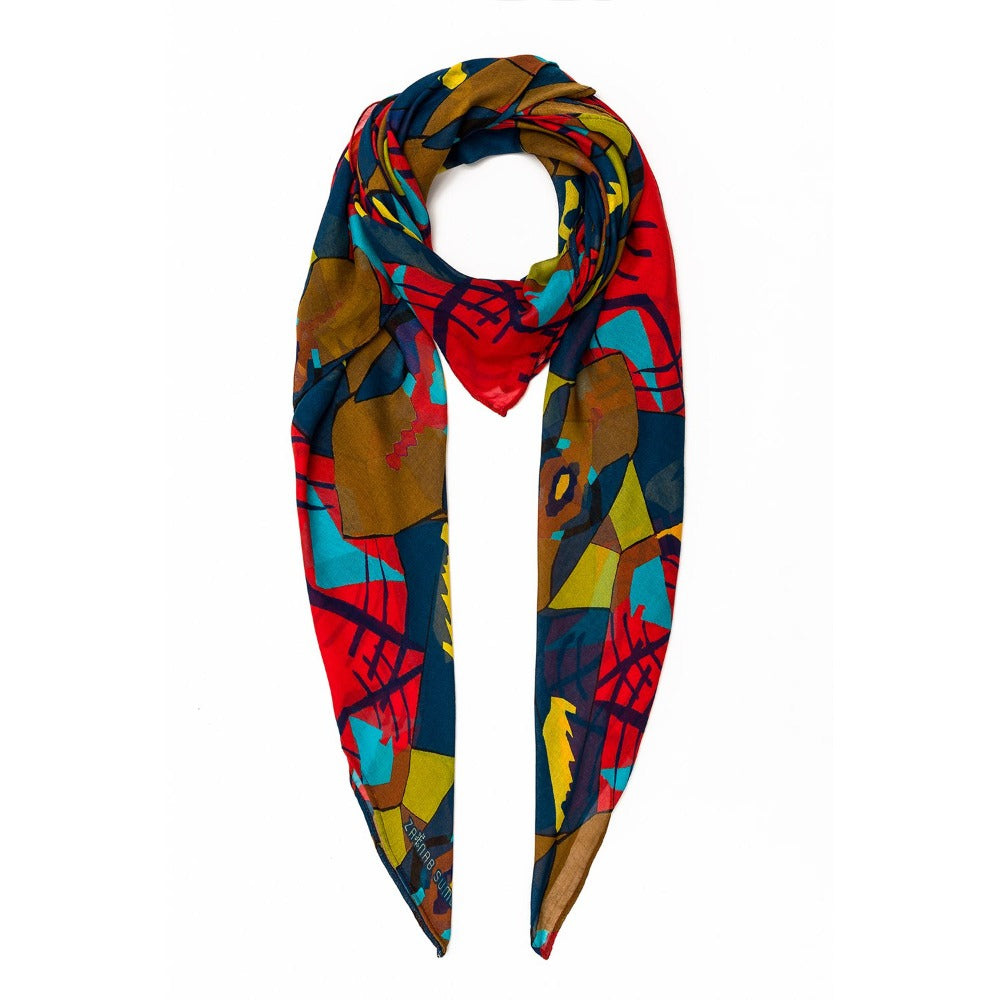 THE DETAILS

Djenne Foudre Red

With a geometric pattern inspired by Djenné's vernacular architecture, the Foudre Red print features vibrant red, blues, brown, and yellow on repeat.

The Foudre design is an abstract of Djenné's conical rooftops, ostrich eggs atop minarets, protruding palm branches, and wood-paneled ceilings.

Silk: 54" x 54"
80% modal, 20% silk
Hand-finished edges

Cashmere: 54" x 79.5"
90% modal, 10% cashmere
Hand-finished sides, raw edge

Imported


Dry clean

THE STORY

As we make our way down the prayer hall of the Great Mosque of Djenné, the scent of fragrant incense permeates the air.

I look up and see the wood panels lining the ceiling in neat rows.

Tall pillars meet at the top in pointed arches between each row of panels.

The breeze entering through the courtyard spreads through the hall with the help of the whirring fans above.

The near silence is one of peace and stillness. It is only interrupted by the creaking of the stairs as we climb up to the rooftop. And what was the cool sensation of mud on our bare feet suddenly turns to a scorching heat as we step out onto the roof under the blazing sun.