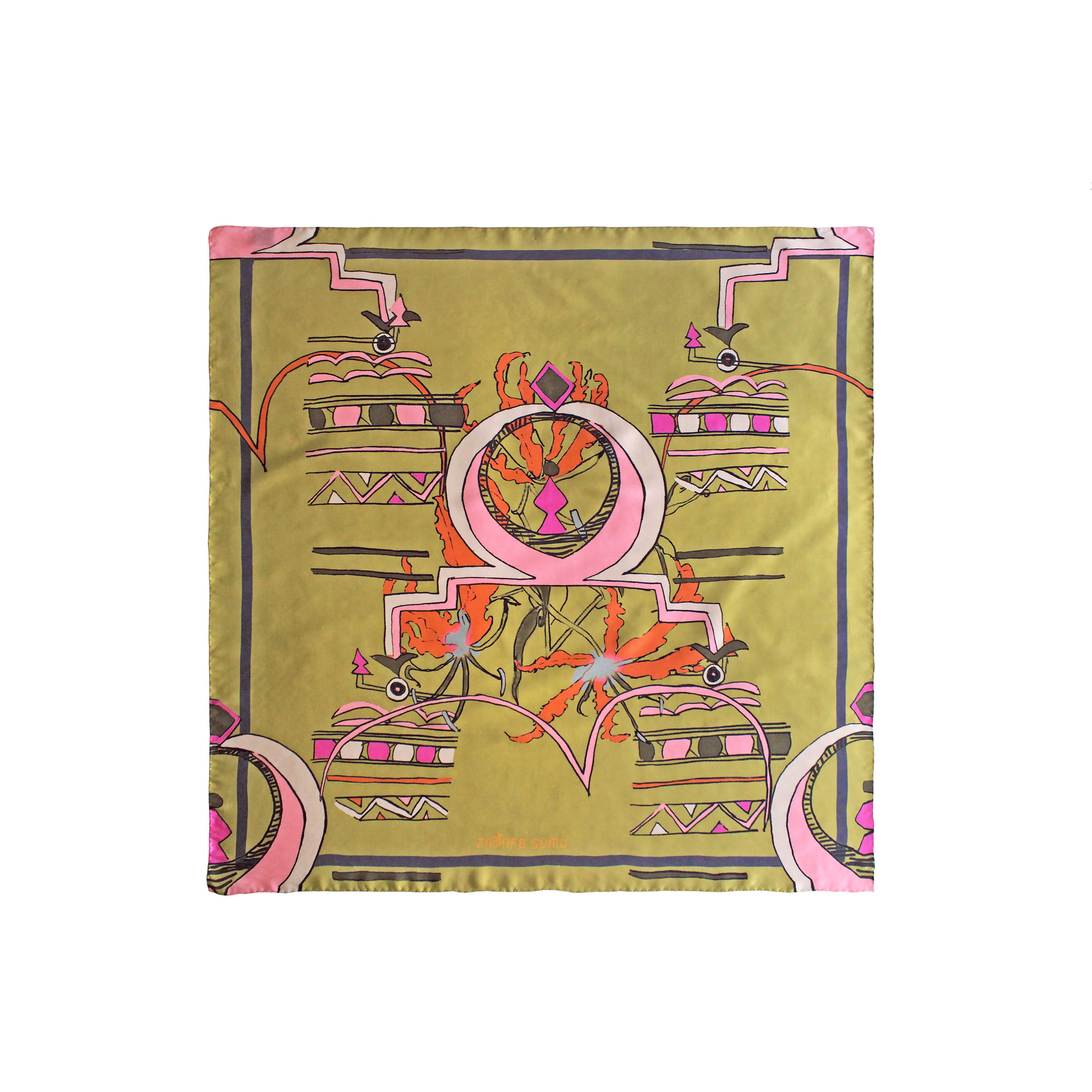 THE DETAILS

Dalaba Glorieux Jaune

The dramatic multiple blooms of a single gloriosa lily stem are featured in a pop of orange that merges beautifully with the geometric symbols of the Case à Palabre.

The various shades of pink add a refreshing touch against a chartreuse background. Color and texture are both highlighted with the slight sheen of the silk charmeuse in this Glorieux Jaune print.

35" x 35"

100% silk charmeuse

Hand-rolled edges

Limited run of 17

Made in Italy

Dry clean

THE STORY

The ride through the backroads from Wansan to Dalaba is a long and bumpy journey. Our heads bop and our shoulders sway to the bright steady beats of Youssour N'Dour's mbalax music playing in the background.

As I look to my left and to my right, I marvel at the vast and luscious landscape. It's an endless sea of green. Simply breathtaking. Periodically, I roll down the window to inhale the heady scents of pine, juniper, and wild grass that mingle in the air. The chirping of the birds and mooing of the grazing cows filter into the car. My eyes continue to scan across the expanse of greenery when a bright flash of color catches my eye.All of a sudden I scream "Stop the car!". I jump out of the car and run like a madwoman, leaving my startled driver and companions to look on in perplexity.Moments later, I return to the car all ecstatic. Why? Because embedded among the greenscape was the single stem of a gloriosa lily with gorgeous hot pink blooms that I had magically spotted.