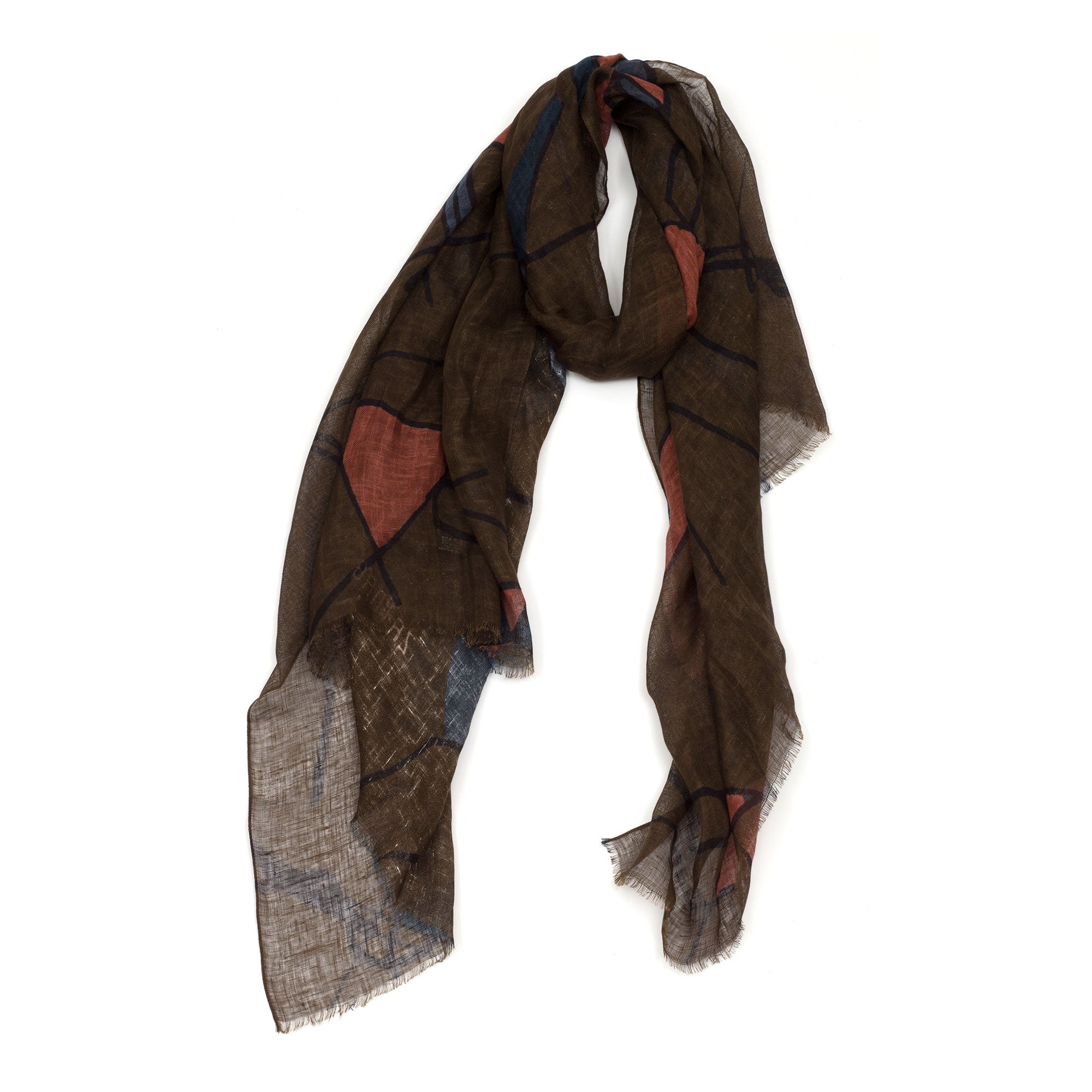 THE DETAILS

Gnawa Jadba Brun

Inspired by the nirvana-like state, jadba, that participants reach during a Lila, the artwork for Gnawa Jadba is an abstraction of the dancer being transported into trance through the sweeping movements of Gnawa music.

Available in linen and wool, the lightweight Jadba Bleu print features patterns in bleu, rose, and black.

Linen:  35" x 78"
100% linen
Hand-finished sides, raw edges

Wool:  51" x 70"
100% wool
Raw edges all around

Made in Italy

Dry clean

THE STORY

The voices of the musicians seamlessly blend in with the plucking strings of the guembri, the tinny chinks of the qraqeb, and the heartbeat-like pounding of the ganga.

The music builds and builds. Crescendo. And you're transported to an altered state of consciousness. It's nirvanic. It's

jadba

.