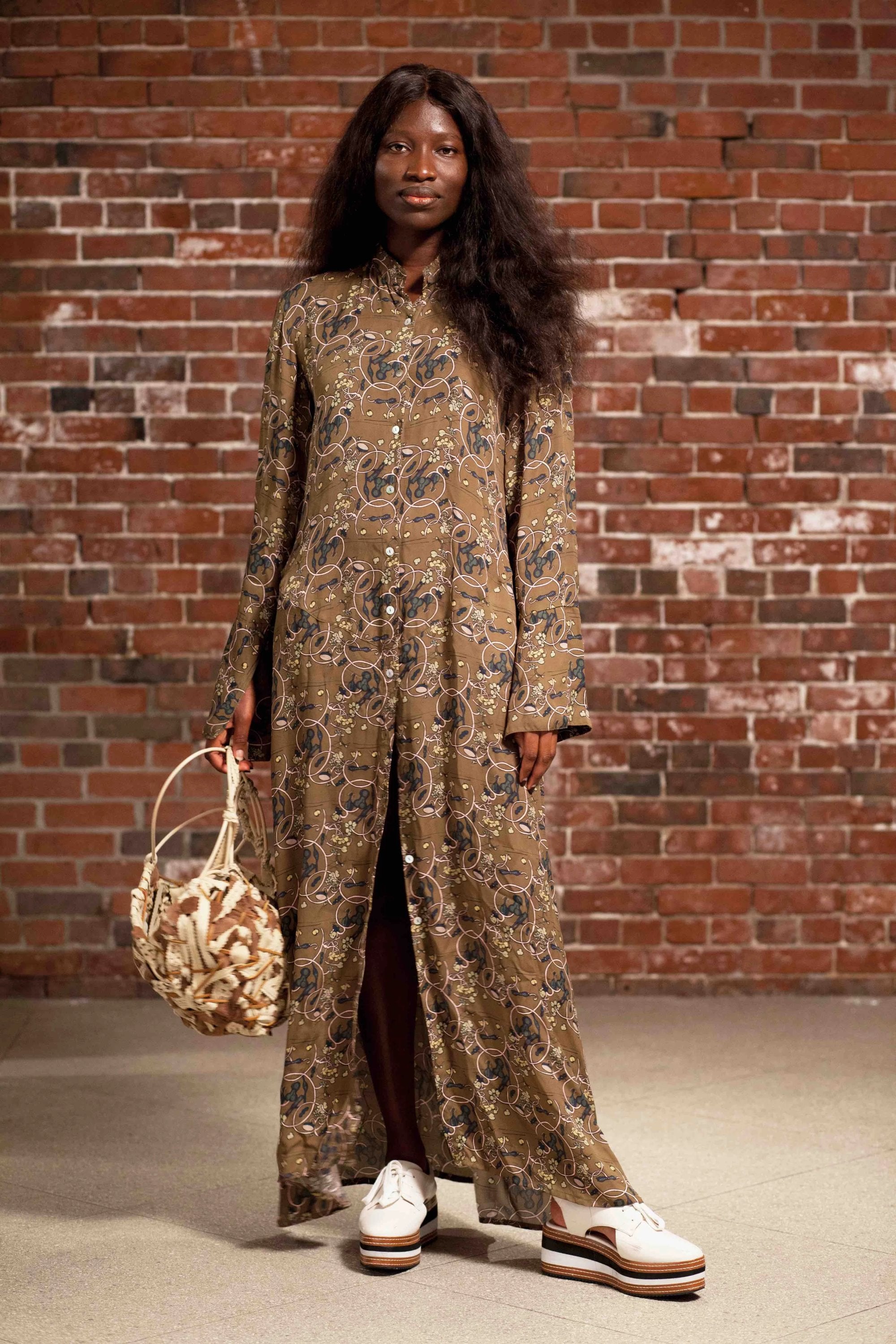 THE DETAILS

Ya Moulana Maxi Dress

Let this flowing long sleeve maxi dress be your go to for that chic bohemian vibe. Wear as a modern long open cardigan, layered tunic with pants, or as a beach cover up. You're guaranteed to turn heads.


The neck-to-hem buttons of the Ya Moulana dress give multiple possibilities for styling and the hidden side pockets are deep enough to hold all your essentials.

Original, hand-illustrated artwork inspired by Gnawa music from Morocco. The Lila design channels the trance-like movements of dancers, the rhythm of the guembri and kraqeb, and the floral embroidery and cowrie shells adorning the clothing of Gnawa musicians.

Lila Jaune: viscose, rayon

Limited edition of 10

Designed in the USA, tailored in Marrakech

One size

Measures approx. 54" long

THE STORY

You can't miss how comfortable the musicians look in their clothing as they move freely around the stage.

I wanted to create a limited collection inspired by the fashion of the musicians with some key components. Without size constraints. Comfortable. Seasonless. All while still looking fabulous. Some are inspired by my mum's own classic stylish pieces. All of these elements reflect the way the majority of African women dress.