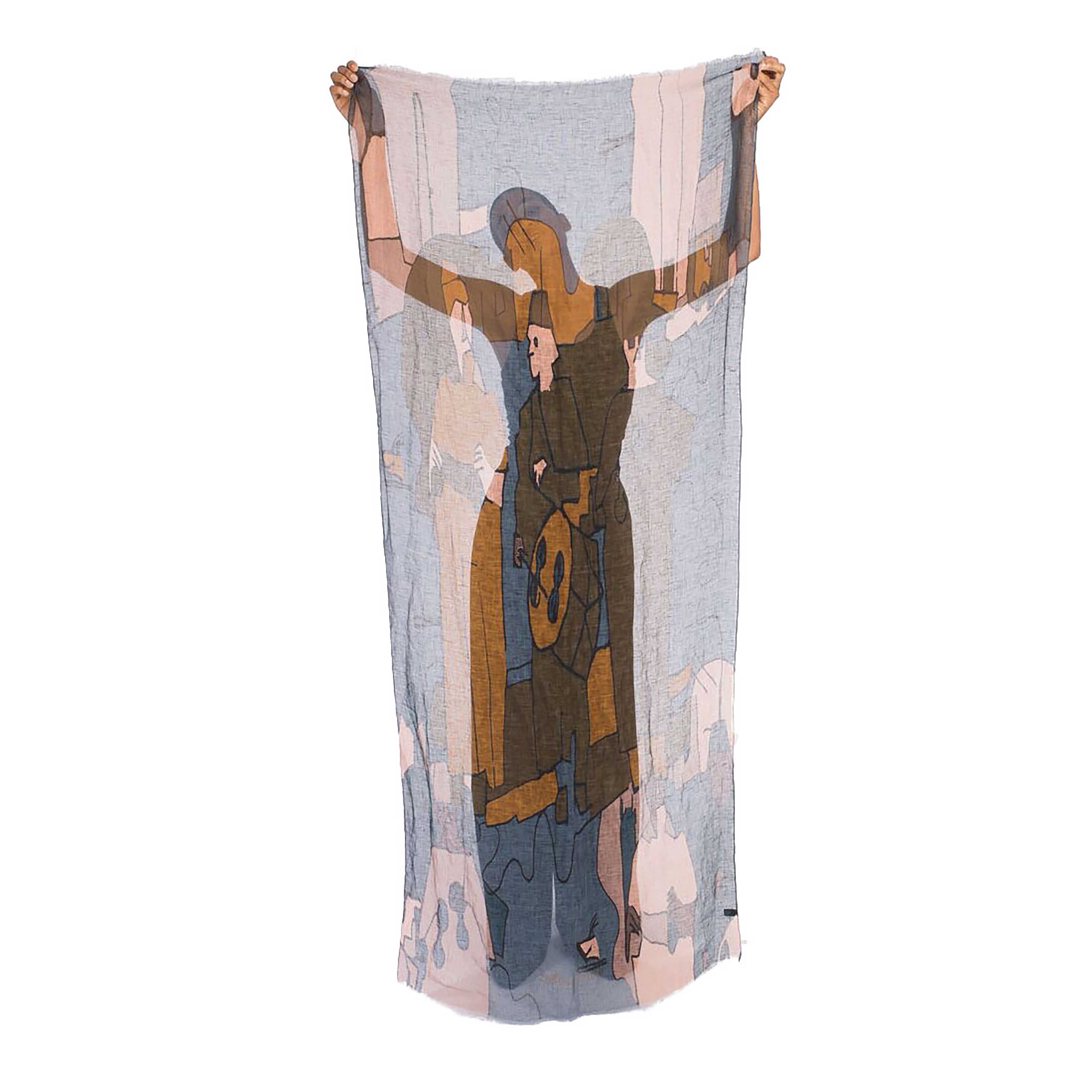 THE DETAILS

Gnawa Maalem Jaune

Gnawa musicians are led by the master musician, mâalem, portrayed at the center of Mâalem Jaune.

Robed in earthy brown and holding a traditional ganga drum, he is flanked by musicians playing the qraqeb, a castanet-like instrument, and two additional musicians on a smaller scale.

35" x 78"

100% linen

Hand-rolled sides, raw hem

Limited run of 15

Made in Italy

Dry clean

THE STORY

He's the maestro.

Only after years of study under another master can he lead this group of musicians and dancers. Toting his

guembri

, a three-stringed lute, the other musicians follow his lead playing their large castenet

qraqeb

, and the

ganga

drum. Their voices join and blend with the instruments. The master sings out to the musicians and audience, and you respond with voice and body to answer his call, swaying to the hypnotic rhythms of the Gnawa song. You won't hear it from his own lips, but call him

Mâalem

.