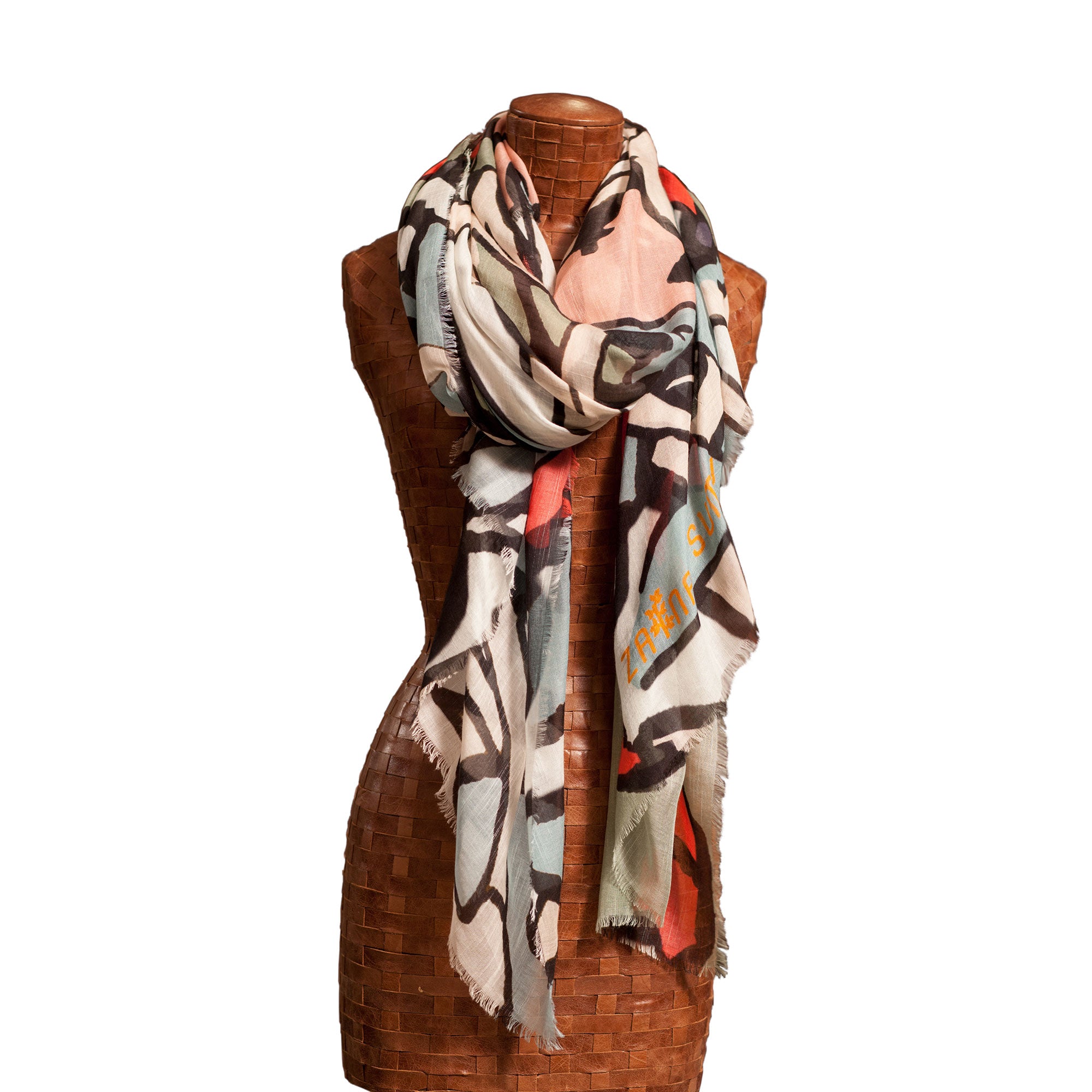 THE DETAILS

Gnawa Fleur Blanc

Inspired by the fashion worn by Gnawa musicians and the subtle swooping movements of Gnawa music, the Fleur Blanc print incorporates the traditional and symbolic colors of white, sky blue, sage green, blush, red, and black.

55" x 70"

58% modal, 32% cotton, 10% silk

Raw edge

Limited run of 20

Made in Italy

Dry clean

THE STORY

It's a rowdy boisterous affair.

You're dancing to the music and getting caught up just like everyone else around when you happen to look over to the right. There standing next to you is the artist who you just watched on another stage, Mâalem Houssam Guinea. Excitement fills you. He's probably wondering why you're staring at him, but when asked if we can take a picture together, he seems happy to be recognized. Then you're ready to get back to losing yourself in the music. The Gnaoua World Music Festival. It's like Coachella (but better, maybe).