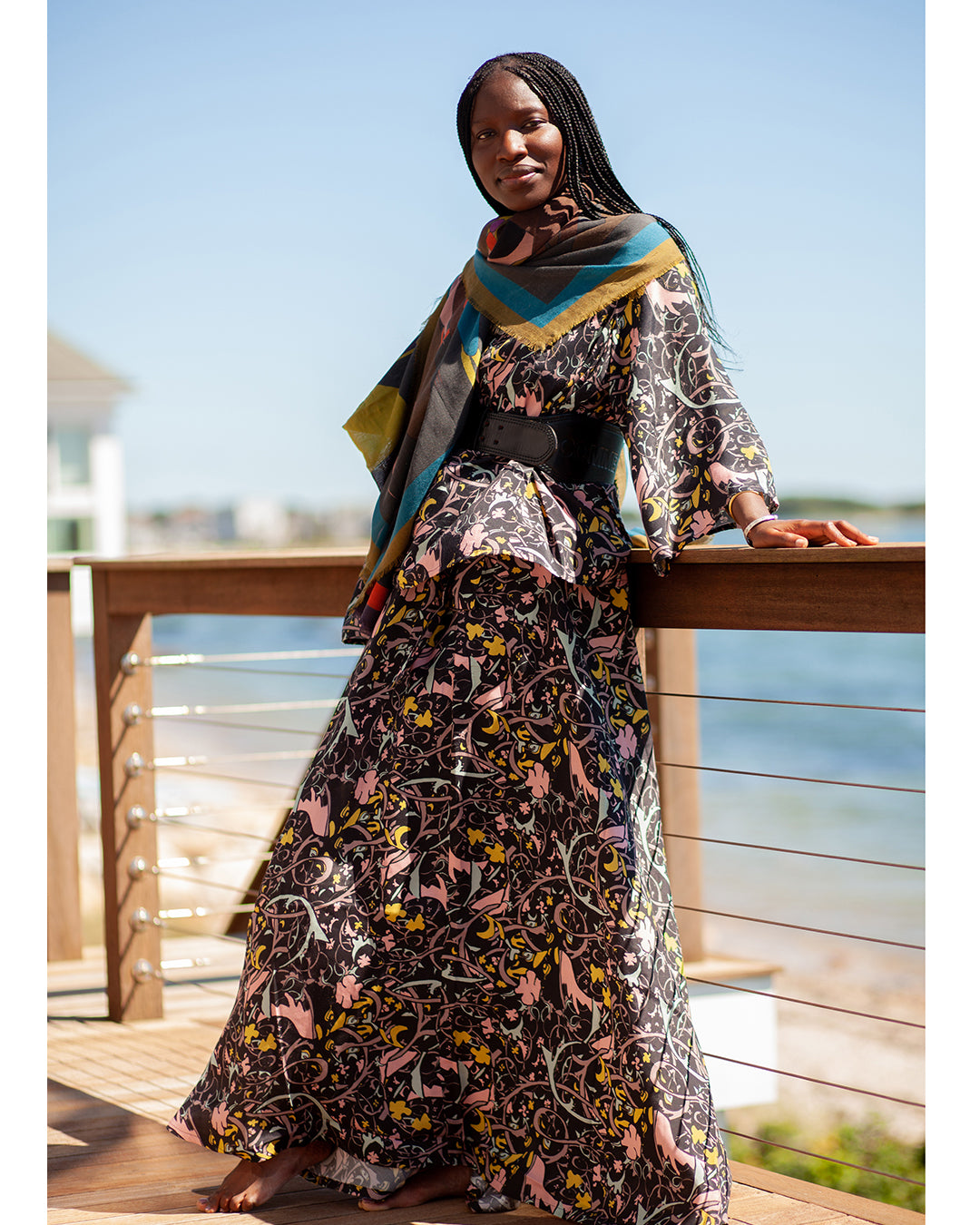 THE DETAILS

Boulilla Maxi Skirt

This maxi skirt has a waist tie, front button and zipper, and slight stretch at the back that gives it the option to also be worn as a strapless or halter dress. Layer with a blouse from the Capsule Collection for that cool bohemian vibe.

Fleur Noir: rayon
Limited edition of 10

Lila Cowrie Gris: viscose
Limited edition of 7

Designed in Boston, tailored in Marrakech

One size, waist size 28, measures 40.5" long

THE STORY

You can't miss how comfortable the musicians look in their clothing as they move freely around the stage.

I wanted to create a limited collection inspired by the fashion of the musicians with some key components. Without size constraints. Comfortable. Seasonless. All while still looking fabulous. Some are inspired by my mum's own classic stylish pieces. All of these elements reflect the way the majority of African women dress.