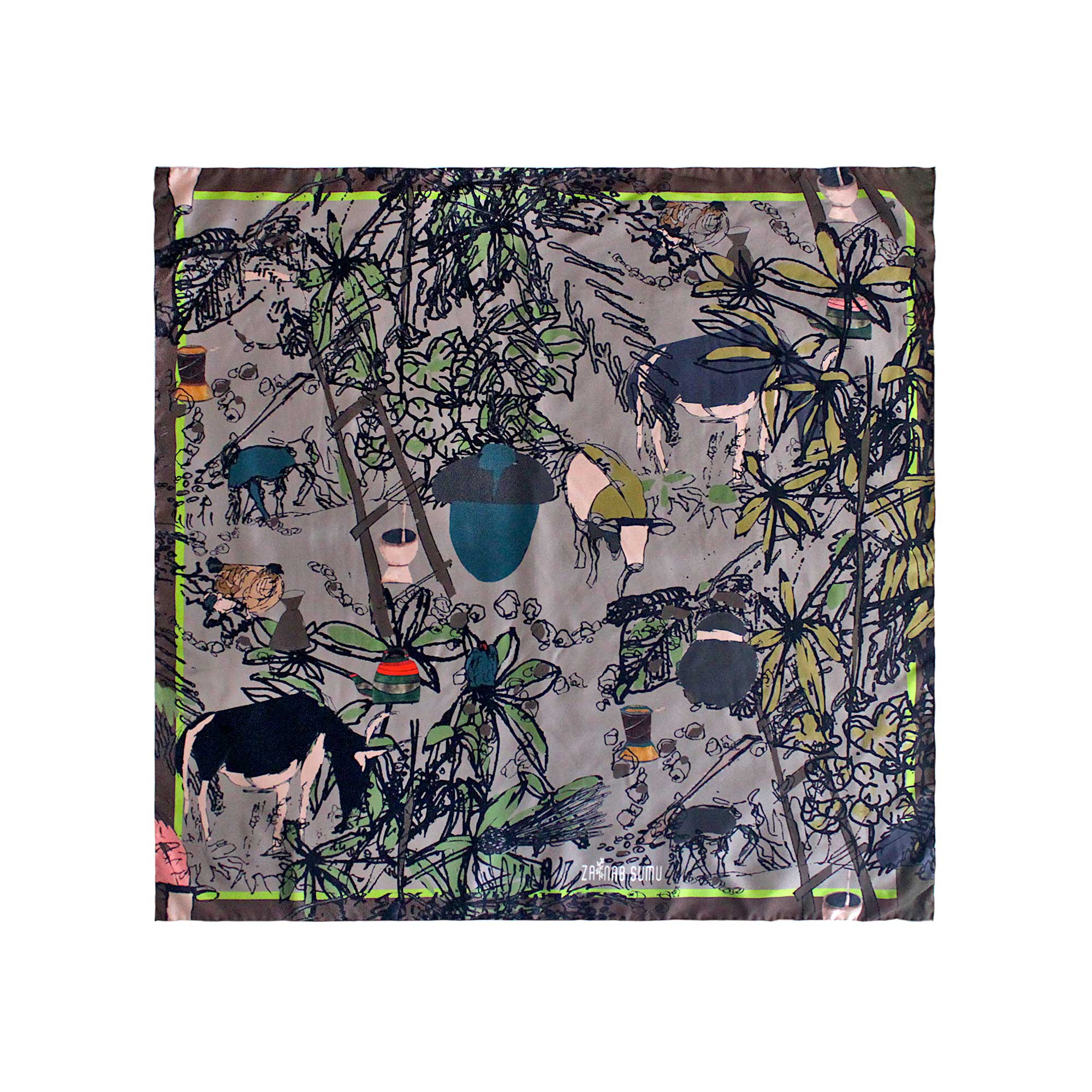 THE DETAILS

Wansan Village Taupe

A world of possibilities.

Wear the silk twill Village Taupe print as a belt, chic top, gorgeous handle or extra pop for your purse, tied elegantly around your luscious hair, or beautifully draped over your shoulders.  Display this conversational textile art on your walls to create some lively discussions of your own.

35" x 35"

100% silk twill

Hand-rolled edges

Limited run of 30

Made in Italy

Dry clean

THE STORY

Cow grazing the pastures.

Goats and sheep roaming free.Chickens scurrying around the village huts.This is the essence of life that Zainab felt the first time she walked into a family village in Wansan.Simple. Minimal. Carefree.The conversation of Fulani life is in full view with everyday household objects lying around both inside and outside the home: the kettle for handwashing, the calabash gourd that stores food and liquids, the mortar and pestle for food preparation, and the coal pot for cooking.