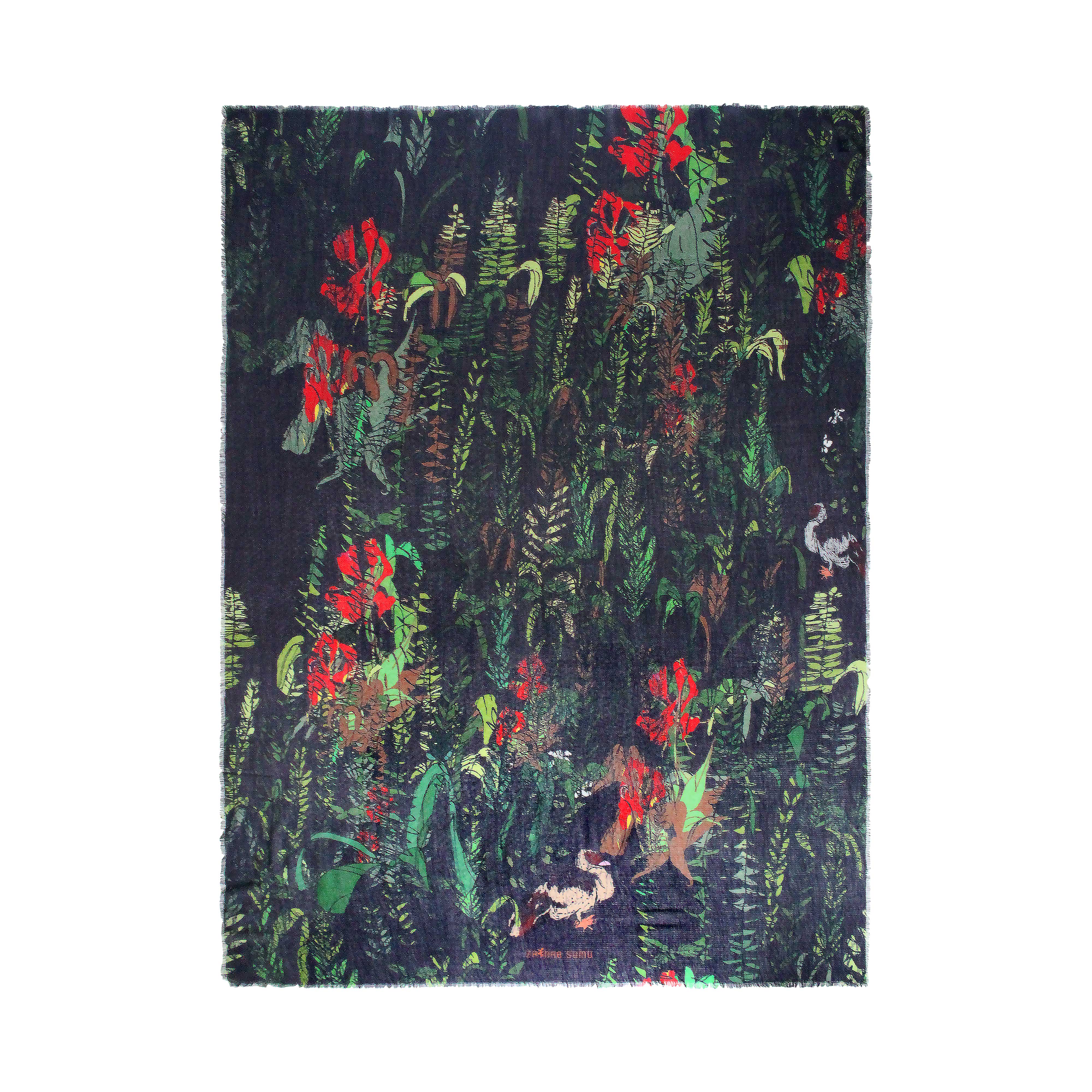 THE DETAILS

Dalaba Fougere Mauve

Two muscovy ducks explore amongst the array of foliage and flora in the Fougère print. The tropical landscape of Dalaba, Guinea is on full display with the many different textures and shades of greenery. 

The hues of the foliage and flora pop against warm mauve in this cozy and lightweight wool print. A perfect winter companion whether thrown around the shoulders or to spice up your sofa decor.

51" x 70"

100% wool

Raw edges all around

Limited run of 16

Made in Italy

Dry clean

THE STORY

The rain has finally halted after three consecutive days of downpours. This means I'm itching to get outdoors. Tibou and Virginie, my hosts in Dalaba, accompany me on a scenic hike to the top of a nearby hill.

The air smells crisp with the scents of rainwater and pine. Droplets cling to the grass and provide a cool sensation on my ankles as I wade through. The pine trees tower over us, sometimes gifting us with a small splash to our faces.As we make the steep climb, we meander past large boulders and rocky paths. Sometimes I grab onto Tibou to steady my balance. It's invigorating.The tree cover breaks and reveals a glorious view. I'm euphoric. A 360 twirl around displays verdant valleys. I can barely make out the villages buried underneath the canopy of trees.It's like we're the only ones in the world up here. The branches dance gently with the breeze. The little streams of water trickle downhill. The radiant sun peeks through the pillowy white clouds against the blue sky.My shoulders relax as I take a deep breath.