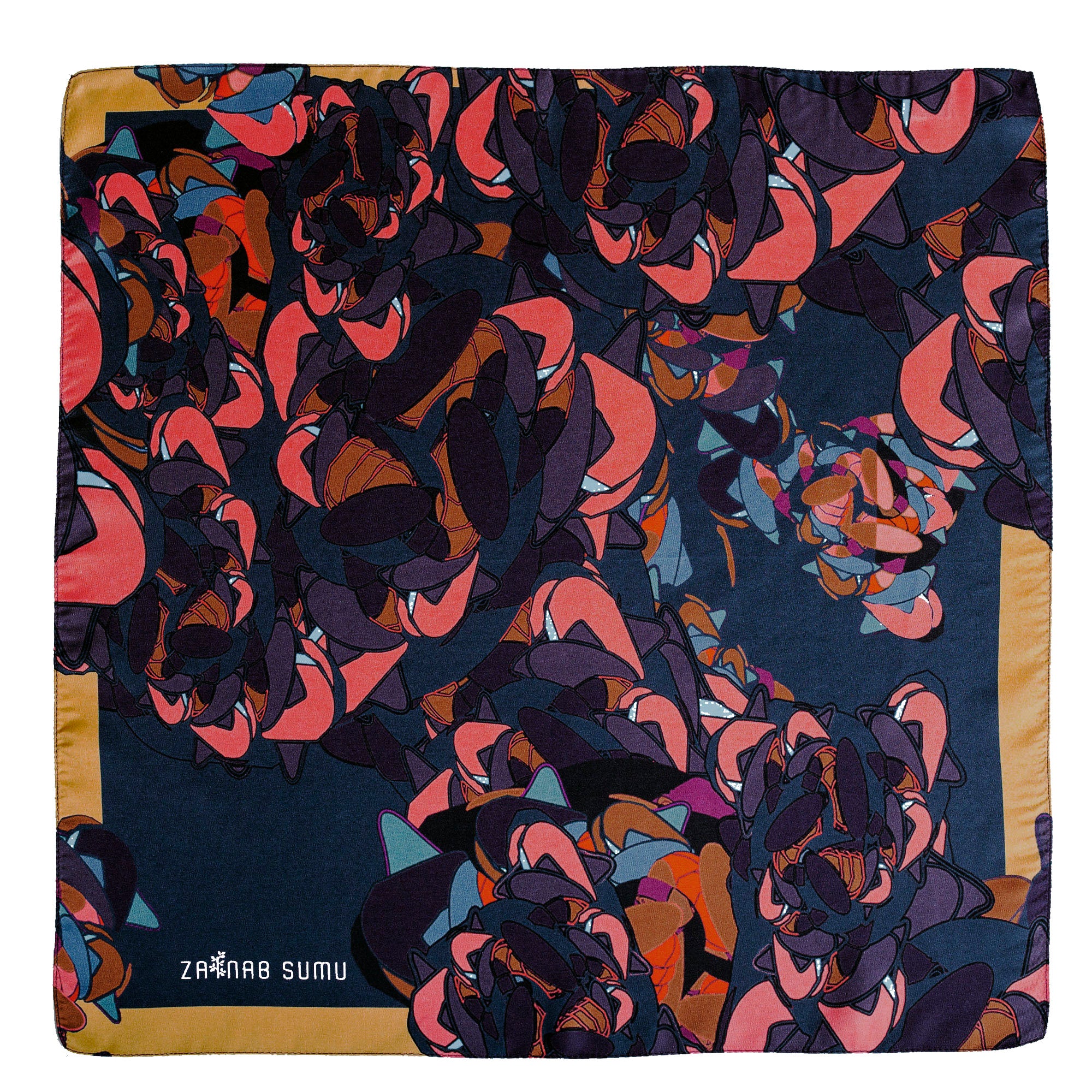 THE DETAILS

Dogon Peony Mini Rose

Inspired by the iconic stacked stones that create organic sculptural forms around Dogon villages, this square-shaped piece with stitched edges will brighten your everyday.

It features hand drawn and digitally worked motifs created by Zainab. She drew inspiration from a vision she had of seeing peonies embedded in the stacked stones when she visited Dogon Country in Mali.

Rose, lavender, blue, yellow, orange, plum, and army green create a beautiful array of colors against a navy background in this redux of the Peony rose print.

 

SIZE AND FIT

Length: 20 in

Width: 20 in

 

MATERIALS AND CARE

Main Material: 100% Silk Twill

Dry clean

 

Country of Manufacture: Italy




THE STORY

The closer we got to the village, this fascinating view of a long wall which seemed to envelope the entire village slowly emerged. I was enthralled. What are those fascinating structures peeking at me?

As I walked slowly into the encampment, everything was quiet. Sweat poured down my back. I was overtaken with emotions and the heat from the sweltering sun. My eyes darted back and forth and I reached for my phone, click, click. I had to record what I was seeing around me. I felt the soul of the community and the interconnectedness of the people to the land and the surroundings. Everything is in harmony and I was spellbound by the creativity, knowledge and precision that went into creating all this texture, form and silhouette.