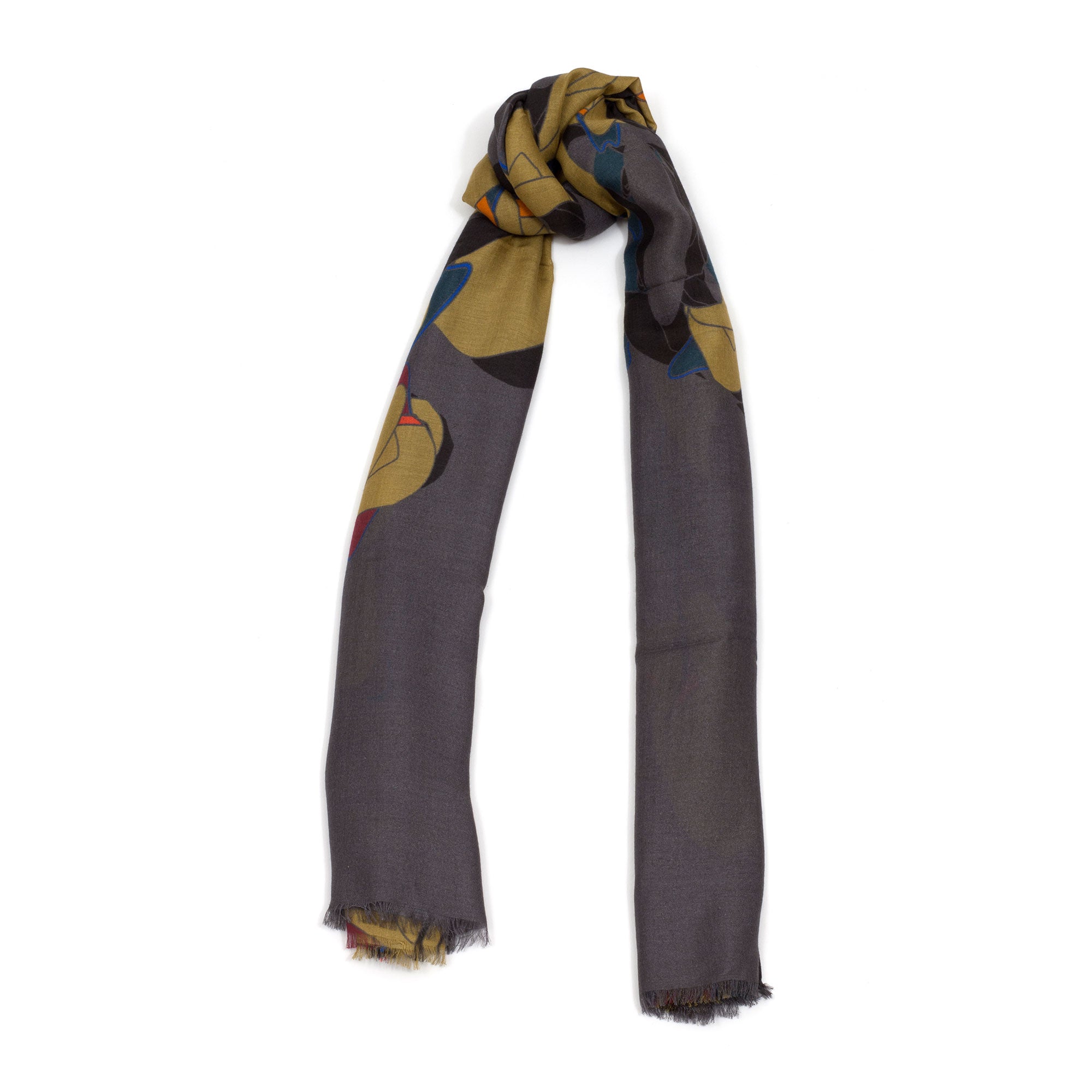 THE DETAILS

Dogon Peony Gris

Inspired by the beautifully stacked stones that form the artistic fences and structures surrounding the communities and homes in Dogon Country, the tones of the Dogon Peony design are drawn from the rich colors of local New England flora.

Set against a grey backdrop, the abstract stacked stones in the Peony Gris print are represented in mustard yellow, teal, burgundy, blue, and orange.

35" x 78"

93% modal, 7% cashmere

Made in Italy

Dry clean

THE STORY

I feel a bit like a voyeur.

In a space of earth and dust surrounded by a wall of neatly stacked stone with a roof held up by tree pillars, she's a bright spot of color and pattern.

She

is an elderly woman in a meditative pose. All is silent with the exception of the soft whispering of cotton as it is being spooled in her skillful hands. Her face is in repose, lips turned slightly up in a secretive smile. I've snuck a peek into the studio of an artist at work. I hear her quiet hum of satisfaction. It's a joy seeing an artist who clearly loves working even in old age.