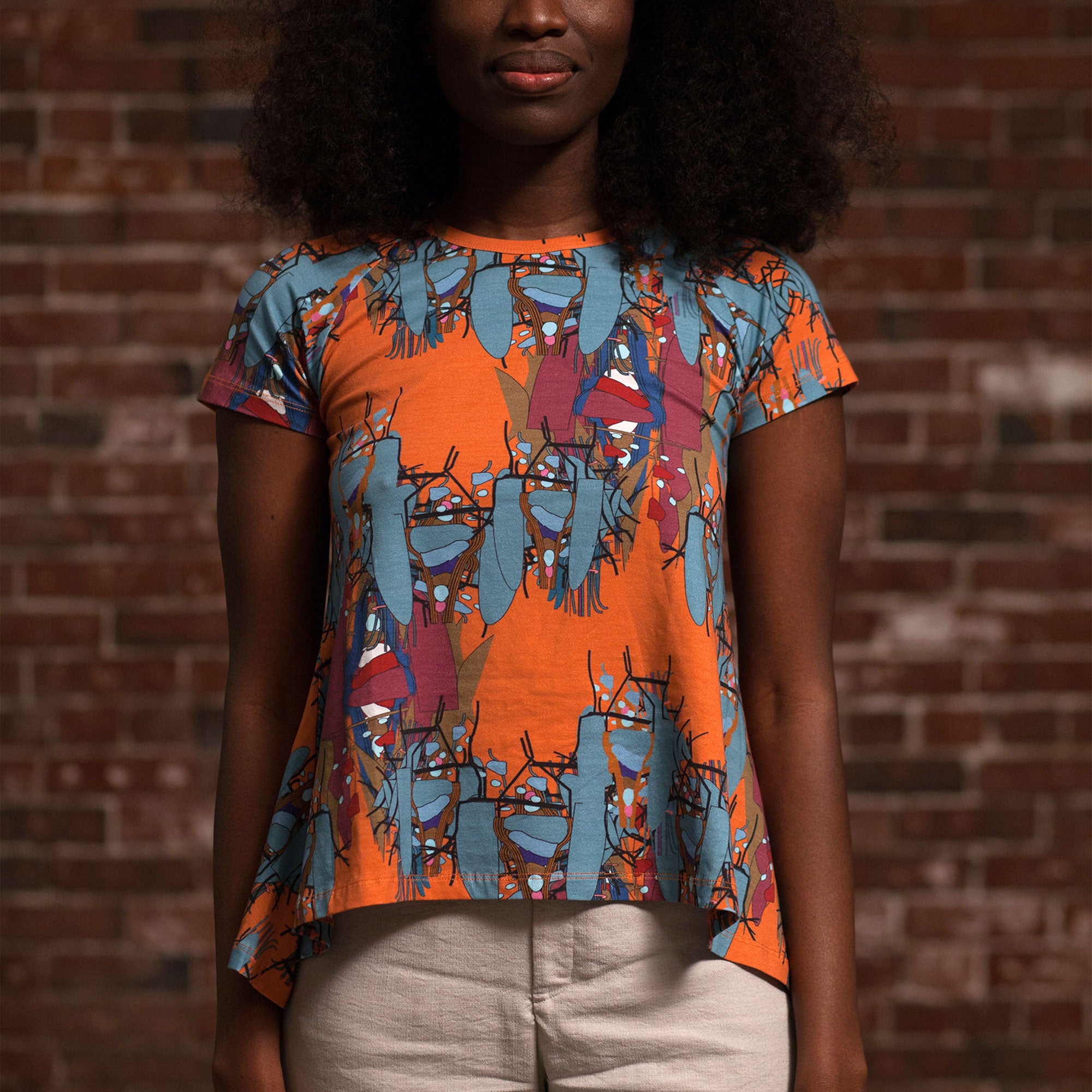 Dogon Lily Marron T-Shirt
THE DETAILS

Dogon Lily Marron T-Shirt

The pointed thatched roofs of the storage granaries and homes built into the cliffs of Dogon Country inspired the artwork for the Dogon Lily design.

This feminine top with its flirty flared hem shows off the Lily Marron print in colors drawn from the rich shades of local New England flora.

100% cotton

Imported

Machine wash

Measures 22.5" long, 8.5" sleeves in medium

THE STORY

I look up and up, marveling at the cliffs rising up into view.

The scent of earth is faint as the dust and sand are kicked up by the breeze, creating a deep craving for water to quench my thirst. My eyes travel downward a little more and dotting those rugged cliffs are old dwellings carved into the cliffsides, now used as storage granaries. And my eyes continue their downward trek to see the village before me. I process the sound of children's feet scampering on the mud and pause in my ruminations. They run up with a friendly hello asking for sweet

bonbons

. They playfully pose for my camera. Goats meander freely occasionally letting out quiet bleats. It's a place of beautiful layers that is a glimpse of the past and the present. Each step taken into the village is a wonderful discovery of the workmanship of the Dogon people. Art is everywhere, from the carved doors and ladders to the tools lying around.