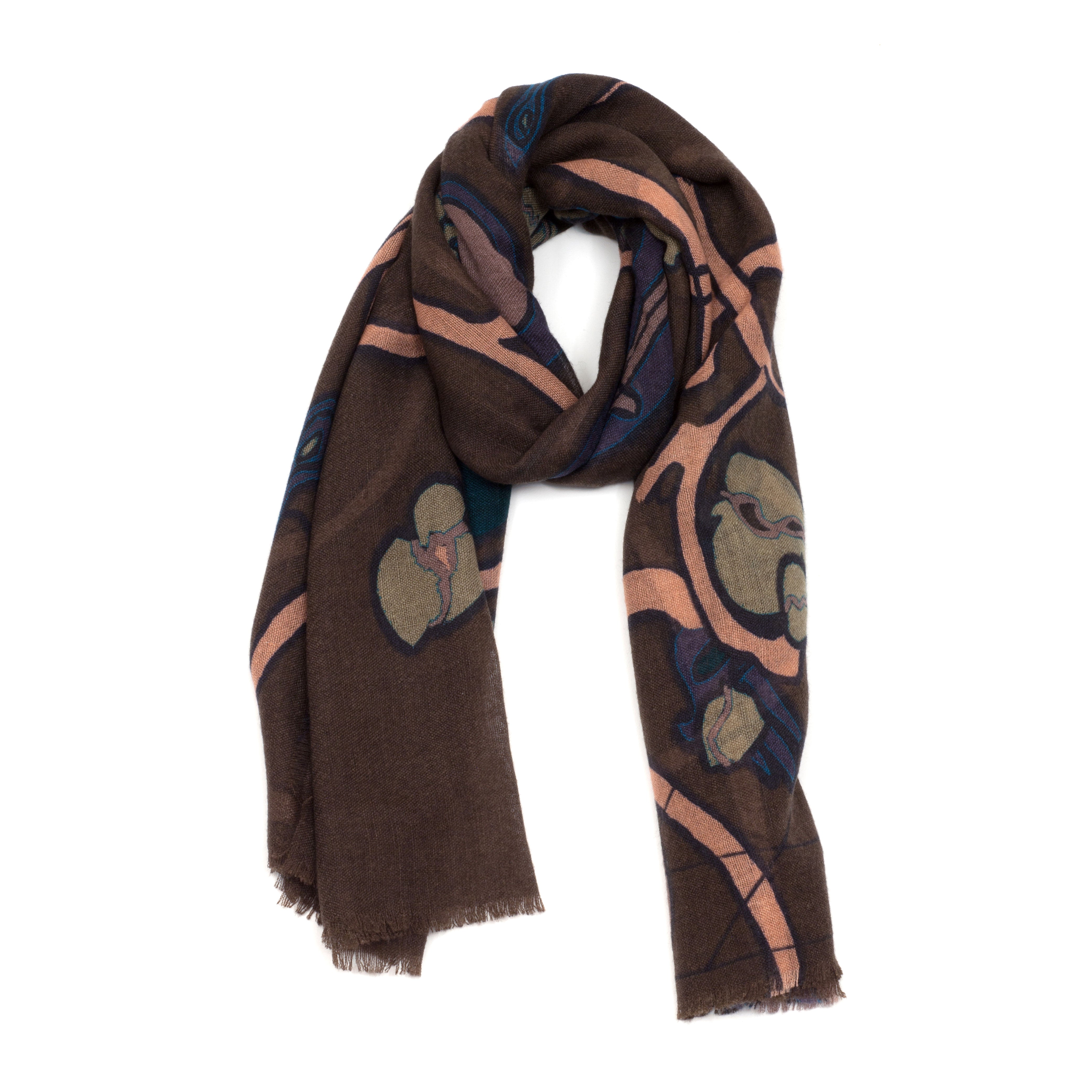 THE DETAILS

Gnawa Lila Bleu

Gnawa Lila channels the movements of dance, the rhythm and instruments of Gnawa music, and the floral embroidery and cowrie shells adorning the clothing of Gnawa musicians.

The earth brown Lila Bleu print features a flowing abstract design in peach, blue, mustard yellow, and teal.

51" x 70"

100% wool

Raw edges all around

Made in Italy

Dry clean

THE STORY

A celebration through song and dance.

A remembrance of Gnawa history. Bondage and freedom. A ceremony to connect with the spirits and the saints. The melody pierces your soul. The incense intoxicates. The dancing invigorates. Keep the energy going because it's an all night affair. Your body can't stop-- won't stop-- moving until the morning.